Tracey Spackman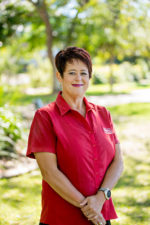 Property Manager
Tracey has managed rental properties throughout Taree, Old Bar and Wingham for over 16 years and as a result she has an incredible understanding of the local rental market. Having an excellent knowledge of the latest Residential Tenancies Act and a high level of practical hands on experience, Tracey is very well qualified to manage all types of real estate.
With a keen interest in all things computers and an excellent eye for detail, Tracey has incredible skills which have allowed her to manage real estate properties with relative ease and finesse over the years. Tracey is armed with the latest property management computer software and is continually participating in industry training to keep her well informed and skilled in all things real estate. An avid photographer Tracey's spare time is taken up with traveling the countryside looking for that perfect photo and taking care of her two very spoilt Tonkinese cats and Manu her Pug. If you would prefer to have your property managed by a professional with many years of experience and a wealth of knowledge why not call Tracey Spackman today to discuss your needs on 02 6551 0999.
Elders Real Estate Taree is proud to have Tracey as part of the team and would like to invite any prospective Landlords to call for a copy of our Property Management Profile.
6551 0999
6551 0977
0419705386
Tracey's Awards

2017 Annual Awards - Elders Real Estate NSW / ACT